The head of the Australian Institute for the Future of the Book ("if:book") says the size of major publishers could work against them in the digital age.
if:book Australia founder Kate Eltham said large, general trade publishers had a competitive advantage in the print book market due to economies of scale in the production process, but in the 21st century the advantage lay with niche publishers and those with strong reader relationships.
"[T]here are certain categories of publisher that have thrived … because of the focus on printed books, and the distribution and retail networks that have developed over the 20th century; and those are being broken down by some of these [digital] changes," Eltham said.
"So if you're a larger publisher and you're a general trade publisher – so we're talking the Harper Collinses and the Random Houses and the Penguins of the world – it's going to be very hard to have any kind of competitive advantage in this new paradigm."
Economies of scale in action:
VS  
Peter Donoughue, who spent 35 years in publishing and is now an Adjunct Associate Professor at the University of Queensland, said Eltham had a point, but major publishers still had a "huge advantage" in terms of visibility.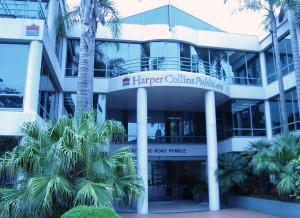 "The major publishers are going to be able to drum up – as is the case now in the print world – a lot more publicity and marketing and bring more attention and more eyeballs to what they've got on offer," Donougue said.
Publishers are still tensing for the "steep and serious decline" they're all predicted to suffer, including those that are "fully and enthusiastically participating in the [digital] revolution".
Although there would be casualties, Donoughue said many publishers would recover.
"After five years is up, there will be a turnaround … the cannibalisation rate won't stay at 50 per cent forever," he said.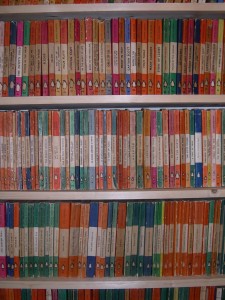 Eltham suggested one way publishers could potentially gain a competitive advantage was by marketing their book packaging as something desirable in itself, as Penguin has done with its Classics.
"[T]hey've turned themselves into a design-led brand, which I think is genius," she said.
"They're the only publisher in the world who is desirable for the actual brand itself, not just the content of the book."
Share this post: