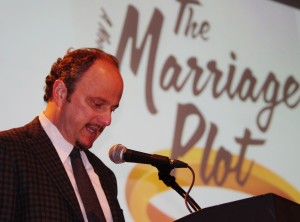 Pulitzer Prize-winning author Jeffrey Eugenides has criticised the Pulitzer Prize board's decision not to award a fiction prize this year, during an interview at the 2012 Sydney Writers' Festival, warning the move could detriment the industry.
"There's not too many people that think it was a good idea [not to award the prize]," the American author Eugenides told interviewer Caroline Baum during the festival event, which packed the 1238-seat City Recital Hall in Sydney's Angel Place on May 17. "It deprives a writer of deserved recognition and it's a waste for book selling and for the author itself."
In April the Pulitzer Prize board sparked controversy when it opted not to award a prize for fiction for the first time in 35 years, because the panel failed to reach a majority vote in favour of any of the three shortlisted novels.
Eugenides said if the panel could not decide on a winner from the top three works, "there needs to be a setup where another three come in".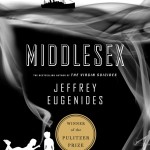 The 52-year-old author won the Pulitzer for fiction in 2003 for his novel Middlesex, a novel about an intersex protagonist, Cal, with the genetic condition 5-alpha-reductase deficiency.
The Pulitzer fiction prize is awarded for "distingusished fiction by an American author, preferably dealing with American life". Past winners include Ernest Hemingway (The Old Man and the Sea, 1953) and Harper Lee (To Kill a Mockingbird, 1961).
The 2012 fiction finalists were Denis Johnson's novella Train Dreams, Karen Russell's adventure story Swamplandia! and novel The Pale King by the late David Foster Wallace, completed posthumously.
What do you think of the Pulitzer board's decision? Do you agree with Eugenides?
Do authors and other players in the literature industry for that matter need awards like this? Or does it weaken the prestige of such accolades if strategies are put in place to ensure someone wins regardless of whether all the panellists think they should?
More from Eugenides' hour-long SWF interview in a separate post, to come anon.
~ DF
Share this post: