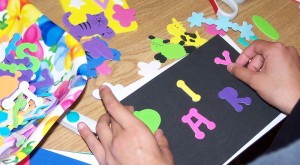 Happy Monday everyone! This is just a quick update about Monday's Muse. In my efforts to ensure variety remains the proverbial spice of life, I've decided to limit Monday's Muse to once a month instead of once a week.
And in addition, I'm adding a new regular post called 'Uncovered'.
So from now on, here's what you can expect from me:
'Monday's Muse' ~
When? 1st Monday of each month
What is it? A post on something I've found inspiring (a quote, artwork, person, piece of music, a cool-shaped leaf – whatever it might be)
'Uncovered' ~
When? Last Friday of each month
What is it? A post on a book cover that's prompted a particularly strong reaction in me. (Either 'gimme gimme gimme' or 'yeuch! wouldn't read it in a million years!') Yessiree, I judge 'em by their covers. So sue me!
The usual ~
When? Constantly, on their usual ad hoc basis
What is it? My usual book reviews, interviews and general writing-related posts. The backbone of deliciously fictitious, if you will. (Will you?)
So stay tuned for the inaugural 'Uncovered' post next week (26th October). My review of Susie Boyt's new novel The Small Hours, out next month, is also on the way.
Till then, read well, read publicly, read often!
~DF
Share this post: