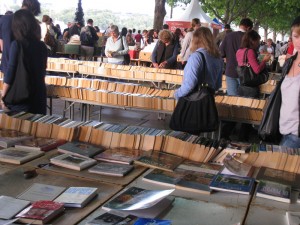 Been doing a lot of reading lately, and a lot of writing – mostly short fiction for my Masters. Admittedly this has led me to be somewhat remiss on the reviewing front. (Sad face.)
A quick recap, then, of some of the books I've read in the past few weeks:
The Fifth Child by Doris Lessing – a pithy novella with elements of magic realism, about a family struggling to raise a child who appears inhuman. The book focuses on the mother's internal fight between revulsion and duty. Well-written and easy to devour in a sitting.
The Wild Girl by Kate Forsyth – haunting historical fiction, about the love affair between Wilhelm Grimm and his next door neighbour Dortchen Wild, who told him many of the stories that were to become Grimms' Folk Tales. Following on from her historical fiction/fantasy blend Bitter Greens (a retelling of Rapunzel, which I reviewed here), Forsyth artfully combines research and imagination in a dark tale with a beautiful silver lining.
Pattern Recognition by William Gibson – one of my first forays into 'Speculative' (or Science) Fiction, although in many ways it's quite mainstream. This is the story of Cayce Pollard, a 'cool hunter' with an unusual physical sensitivity to branding. Her skills and her obsession with an internet phenomenon known as 'the footage' lead her into a detective story in which she becomes the hunted. A page turner with some unusual and worthwhile aspects.
The Spare Room by Helen Garner – written as fiction, though largely autobiographical, this is the story of a woman's struggle to support and care for a friend in the final throes of terminal cancer. Garner owns the full range of emotion this leads to – from love, to cynicism to blind rage. A thoughtful, human, read.
Joe Cinque's Consolation by Helen Garner – the gripping non fictional account of the 1997 trials of two Canberra law students – Anu Singh and Madhavi Rao – accused of murdering Singh's boyfriend Joe Cinque. The book recreates Garner's perceptions of the trials, and her blossoming friendship with Cinque's parents. I found this difficult to put down.
The Mystery of The Cleaning Lady by Sue Woolfe – I've already written a little about this one here. It's a fascinating account of author Woolfe's investigations into the neuroscience behind creativity, as a means of curing her writer's block on her manuscript The Secret Cure. A great story in and of itself, it also gives some interesting and (I think) very valuable insights into her original approach to the teaching (and practice) of creative writing.
For those who'd like to know more, I'll try and get some more detailed reviews up over the next few weeks.
~ DF
Share this post: