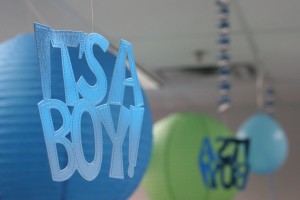 Whew! What an absence! It's been a couple of months since my last post, but I'd like to think I've got a darn good excuse. I gave birth to my first baby in June – a little boy named Flynn, who has me completely smitten – and he's been keeping me pretty busy ever since! I've barely had time to scratch myself, let alone post.
Still – I'm here now, and happily I've even managed to squeeze a little bit of reading in – between the 3 to 4 hourly feeds, the doctor's check ups and the load of washing that never ends (how does something so small go through so many suits?!)
I've also had time to think a bit about some ways to improve this site going forward. Here's what I have in mind:
Ratings system
I've said it before: reviews are subjective and I can't really do anything about that. But rather than simply giving a book a star rating and leaving it at that, I'm going to
try and make my reviews more objective by comparing each book I review with other, similar titles. (If you liked x, you might also like y… you catch my drift.) This way, you'll hopefully benefit from the review even if you and I don't share the same taste in books.
I'll also do a quick scour of other reviews and include a section in each review on what other people are saying, to try and give a broader selection of viewpoints on each book.
Regular posts
Confession time… 'Monday's Muse' isn't really working for me, and hasn't for a while (you may have noticed). So I'm doing away with it for now. Instead, in addition to my book reviews, I'll be running the following posts:
'Nook Of The Month' – a regular monthly post on a physical place with some kind of literary link. It might be an actual bookshop, a place that's particularly inspirational for writing, or just a cafe that uses books as coasters. If I can, I'll go there myself, but I'll also include some interstate and international locations for a bit of variety
'Caught Reading' – a monthly update on what I'm reading and how it's influencing (or not!) me as a writer
'By Its Cover'– the same as the old 'Uncovered' posts, a regular monthly post on a book whose cover has made a particular impression on me. (Either made me want to read the book, or put me off it entirely). I won't necessarily review these books – they're purely an exercise in judging a book by its cover
'Book Talk' – a sporadic opinion/comment piece on the book-related news of the day (if this one goes well I might upgrade it to a regular monthly post… we'll see how it goes…)
These are a bit of an experiment, so we'll see how we go. So if you love/hate any of these regular post concepts, let me know!
~ DF
Share this post: