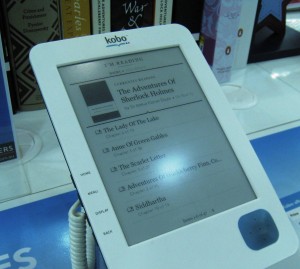 We've heard plenty from the experts about the future of paper books (or "p-books") lately.
Just  last month Deliciously Fictitious asked Australian industry stakeholders – booksellers, publishers, visionaries and authors – how the horizon was looking to them.
Now, in the wake of last week's launch of the Apple iBookstore Down Under (for some lucky publishers, anyway), we headed to Bondi Junction's iconic Westfield shopping centre to find out what consumers really think about e-reading.
Here's what YOU said:
– DF
Share this post: